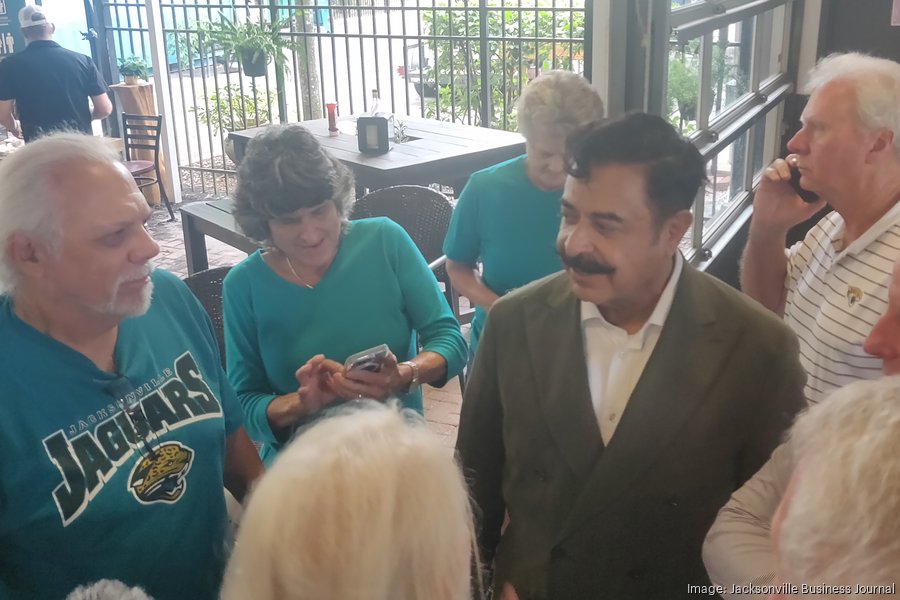 Over 100 enthusiastic fans and stakeholders gathered at a Springfield sports bar on Monday, eagerly anticipating the Jaguars' presentation on their proposed $1 billion renovation project for TIAA Bank Field. Mark Lamping, the President of the Jaguars, took center stage at Strings Sports Brewery, delivering a compelling overview of the "Stadium of the Future" concept, which had been unveiled by the team just a week prior.
Lamping stressed the importance of garnering community support for the ambitious project. He discussed potential plans for a satellite University of Florida campus in close proximity to the stadium, in addition to ongoing initiatives at the Shipyards and a sports entertainment district at Lot J. These developments would further enhance the overall experience for both fans and residents.
The substantial price tag associated with the proposed undertaking raised eyebrows, as the renovation costs for the stadium alone were estimated at $1.4 billion, with an additional $500 million allocated for the entertainment district. This financial aspect, particularly the question of who would bear the expenses, became a subject of intense scrutiny and debate.
Adding to the excitement of the event, Jaguars owner Shad Khan made a surprise appearance, further emphasizing the team's commitment to engaging with the community on this matter.
As this is an unfolding story, updates with additional information are expected later in the day.
This meeting marked the first of a series of 14 community conversations planned by the team to solicit feedback and input. The Jaguars' aim is to ensure that the opinions and concerns of the community are heard and taken into account during the decision-making process.
Here is the comprehensive list of all 14 community conversation locations and their respective dates and times:
1. Strings Sports Brewery (Monday, 11:30 a.m. -1 p.m.)
2. Ramada by Wyndham Jacksonville (Tuesday, 5-6:30 p.m.)
3. Jacksonville Golf & Country Club (Wednesday, 5-6:30 p.m.)
4. Hyatt Place on Duval Road (Thursday, 5-6:30 p.m.)
5. Argyle Branch Library (Friday, June 16, 11:30 a.m. – 1 p.m.)
6. Deerwood Country Club (Saturday, June 17, 11:30 a.m. – 1 p.m.)
7. Atlantic Beach Country Club (Saturday, June 17, 5-6:30 p.m.)
8. Community First Igloo (Monday, June 19, 11:30 a.m. – 1 p.m.)
9. Fairfield Inn and Suites on Chaffee Point Blvd. (Monday, June 19, 5-6:30 p.m.)
10. Grounds of Grace in Arlington (Tuesday, June 20, 11:30 a.m. – 1 p.m.)
11. Bradham and Brooks Library (Tuesday, June 20, 5-6:30 p.m.)
12. Casa Marina Hotel (Wednesday, June 21, 11:30 a.m. – 1 p.m.)
13. Charles Webb Westconnett Regional Library (Wednesday, June 21, 5-6:30 p.m.)
14. The Zoo (Wednesday, June 22, 11:30 a.m. – 1 p.m.)
These extensive community conversations will provide ample opportunities for local residents and stakeholders to voice their opinions and contribute to shaping the future of TIAA Bank Field and the surrounding area.