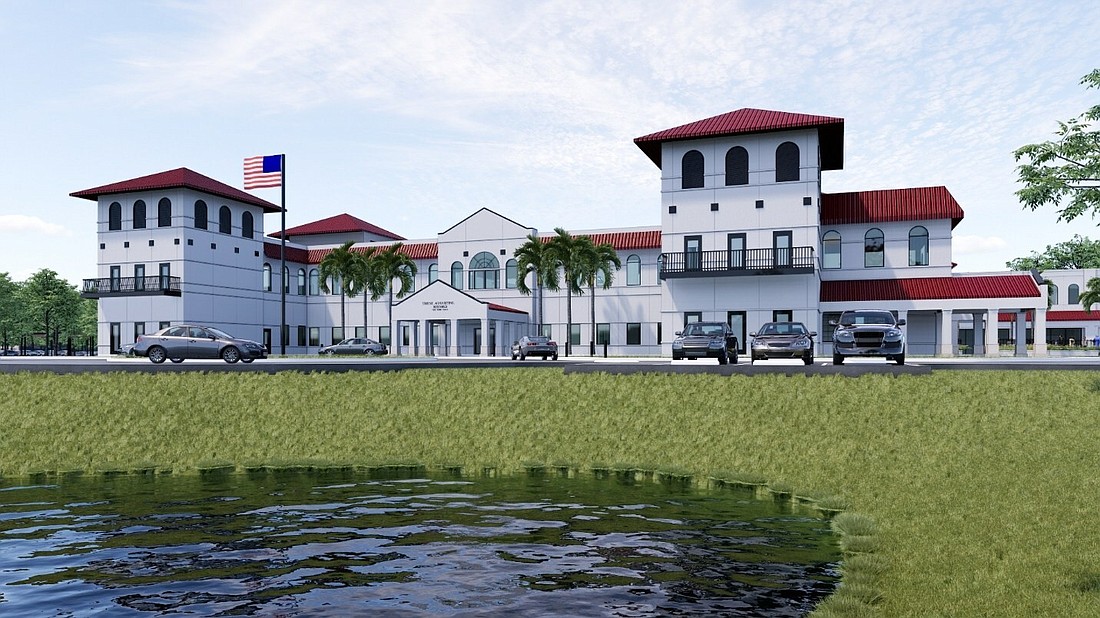 OLD BUILDING, NEW PLANS
The former location of The St. Augustine Record newspaper in St. Johns County is set to undergo a remarkable transformation. The University of St. Augustine for Health Sciences has ambitious plans to develop a state-of-the-art campus at the intersection of State Road 207 and State Road 312, utilizing the site. The building was originally purchased for $7.5 million in 2020, and according to reports, it was subsequently sold to ESJ Capital Partners of Aventura for $8 million on April 24th of this year.
Stevens Construction recently organized a groundbreaking ceremony to mark the commencement of this exciting project. The endeavor entails a comprehensive renovation of the existing 40,000-square-foot structure, as well as an impressive expansion of an additional 80,000 square feet. The primary objective is to create purpose-built facilities that cater specifically to the needs of health sciences education. Notable features of the envisioned campus include a cutting-edge Center for Innovative Clinical Practice, which will be equipped with 14 beds, two advanced simulation rooms, six assessment rooms, dedicated observation quarters, state-of-the-art Anatomage anatomy labs and cadaver facilities, and an Activities of Daily Living Lab, among other valuable resources.
By enhancing the campus infrastructure, the University aims to foster a more immersive and engaging learning environment for its students. This expansion is expected to contribute significantly to the university's growth and provide a platform for delivering exceptional educational experiences in the field of health sciences.